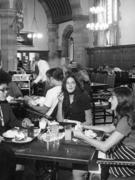 Yale Library will join the 50 Women at Yale 150 celebration with four exhibits on women's history topics this year—three of which will be curated or co-curated by students.
The exhibits are part of a campus-wide commemoration of two milestones: the 50th anniversary of the matriculation of women in Yale College and the 150th anniversary of the first women students at the university who came to study at the School of Art in 1869.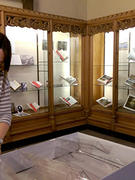 Proposals are being accepted through Monday, April 8, for three exhibits to be displayed in the Sterling Memorial Library Memorabilia Room in 2020.
Library staff, faculty, graduate or professional students, or other campus affiliates may propose and curate exhibits using materials from library collections. 
Learn more at an exhibit-program open house Tuesday, March 26, 3 – 4:30 p.m. in the Memorabilia Room