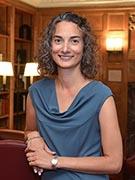 Susan Gibbons, the Stephen F. Gates '68 University Librarian and deputy provost for collections and scholarly communication at Yale University, began a one-year term as president of the Association of Research Libraries (ARL) on Sept. 26, 2018, at the association's fall meeting in Washington, D.C. 
The ARL is a nonprofit organization of 125 research libraries in Canada and the U.S. whose mission is to advance research, learning, and scholarly communication. The association fosters the open exchange of ideas and expertise, promotes equity and diversity, and pursues advocacy and public policy efforts that reflect the values of the library, scholarly, and higher education communities. ARL forges partnerships and catalyzes the collective efforts of research libraries to enable knowledge creation and to achieve enduring and barrier-free access to information. 
Gibbons joined Yale as university librarian in 2011 and was named deputy provost in 2015. In 2016 her deputy provost portfolio was expanded to include support of all the university's galleries, museums, and other collections, and the university press, with the goal of supporting interdisciplinary collaboration among these entities.
Gibbons has led Yale's libraries through a series of major facilities improvements and positioned Yale as a leader in digital realms, from digital preservation to the use of digital tools in humanities research. She has also fostered a new emphasis on the use of special collection materials in classes, student research, and student curated exhibits.
Gibbons holds an M.L.S. and an M.A. in history from Indiana University, a professional M.B.A. from the University of Massachusetts, and a doctorate in higher education administration from the University of Rochester. Prior to Yale, she held library positions at Indiana University, the University of Massachusetts-Amherst, and the University of Rochester.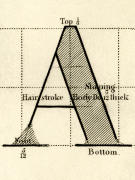 Archives at Yale, a powerful new software tool launched in early September, will allow students, faculty, and other researchers to search more precisely across and within more than 5,000 collections held by ten Yale libraries and museums. The tool is built on a widely used open-source web application—which means that Yale's investment in developing it will also benefit other libraries and museums around the world.
"Yale's collections are unusually large and diverse, with unique information management needs," said Susan Gibbons, the Stephen F. Gates '68 University Librarian and Deputy Provost for Collections and Scholarly Communication. "It required more than eighteen months of development work to adapt and enhance ArchivesSpace, the open-source application, for the complexity of Yale's multiple repositories and collections. In the process, we've developed capabilities that many other ArchivesSpace institutions will be able to use but would not have had the resources to develop on their own."
The Yale project team, led by IT Portfolio Manager Melissa Wisner, conducted extensive user testing to make the search process more intuitive and accessible. Collection finding aids—written descriptions of collection contents— were enhanced and standardized to address elements like inconsistent date formats and name variations that can trip up search tools and prevent relevant items from surfacing. Another important innovation is the ability to limit searches to a date range, thus screening out irrelevant results.
Additionally, when material on a research topic is spread across multiple collections, Archives at Yale can often point users to folders within collections, and sometimes even items within a folder, rather than just to the collections. "Doing archival research can be a bit of a treasure hunt, when materials are buried in big collections with lengthy finding aids," said Ève Bourbeau-Allard, processing archivist at the Beinecke Rare Book and Manuscript Library. "This saves a lot of time and makes the results less opaque, like lifting a veil."  Read more.