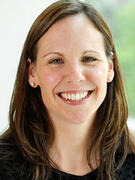 On July 1, Barbara Rockenbach started her new job as the Stephen F. Gates '68 University Librarian. In an interview with the Yale Alumni Magazine, she talks about the importance of place, the connections between digital and physical collections,  and what Yale Library might learn from the challenges of serving students in the middle of a pandemic. Read the Alumni Magazine story.
Despite COVID-19, the class of 2020 completed a wide range of original research projects using Yale Library collections, and seven student essays were recognized with library prizes. Their topics include post-Reconstruction South Caroline, the impact of railroad colonialism on Native American lands, and the 1950s War on Drugs, as revealed by government documents. See the list of winners and read their essays.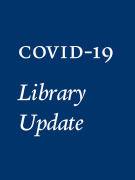 July 31, 2020 At this time, Yale faculty, staff, and students may request scanning or pickup of library materials from many library collections. Special collections reading rooms remain closed, but digitization of special collection materials has resumed at the Beinecke Library and at Manuscripts and Archives. Priority will be given to requests supporting fall semester teaching and research at Yale. Except for the Thain/Bass pickup location, library buildings and spaces remain closed to library users, but planning is under way to reopen library spaces and additional onsite services for the campus community only in the fall semester.