Access to The Block Research
Access to The Block Pro is restricted to current Yale University faculty, students, and staff.
First time users must register with their @yale.edu email address.
From the screen below, click the link under "theblockresearch.com" to open the registration form:
Check the box next to "Yes, sign me up for Research and News+" and click "Register Account":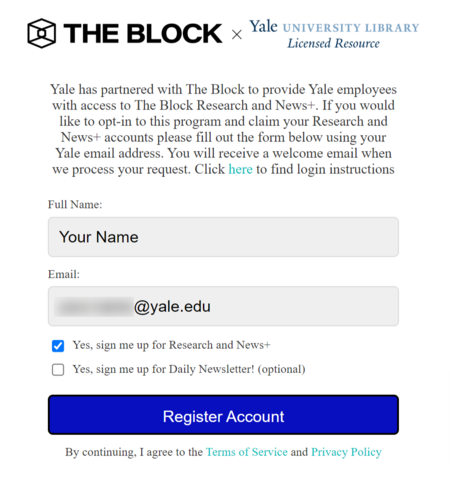 Returning users may proceed to log in to The Block Pro.
Last modified:
Thursday, February 9, 2023 - 3:48pm