Indie Lens Pop-Up: ALWAYS IN SEASON
Jacqueline Olive's new documentary Always in Season explores ways in which descendants of the victims and the perpetrators of lynching are working together to heal a violent history. 7...
Read more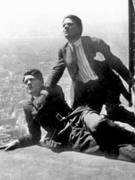 Treasures from the Yale Film Archive: EXPERIMENTS IN FRENCH SILENT CINEMA
An evening of 1920s avant-garde films, with live musical accompaniment by Donald Sosin and Joanna Seaton. 7 p.m. Monday, Feb. 17, at the Whitney Humanities Center (53 Wall Street). Prints from the Yale Film Archive. Free and open to the public.