New Database: Frick Art Reference Library Periodicals Index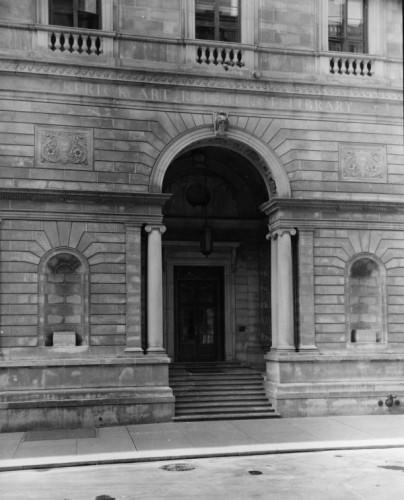 Looking for articles? Yale University Library now subscribes to the Frick Art Reference Library Periodicals Index [1]. The index covers nearly 300 art history periodicals from the mid-1850s through the 1960s. Search by artists, artworks, private and public collection names, exhibitions, and reproductions in a broad range of European languages. The index's coverage of 19th century periodicals is particularly strong and the periodicals represented cover Western European and American fine arts and some decorative arts from the 4th-19th centuries. Access via EBSCO is available while connected to the Yale University Network on-campus or using VPN [2]. You can find the database listing on the Arts Databases page [3] or in Find Databases by Title [4].
Image credit: Alfred Cook, Frick Art Reference Library, New York, N.Y., 1935. Photograph. The Frick Collection and Frick Art Reference Library Construction Photographs. The Frick Collection/Frick Art Reference Library Archives. Retrieved October 26, 2015: http://images.frick.org/PORTAL/IMAGEINFO.php?server=MTkyLjE2OC4xMC43Mg==... [5]