Challenges in using public records to study political participation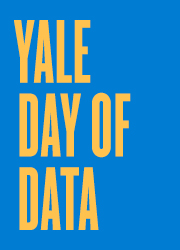 Join us for this talk on Thursday, April 21 at 1:30 pm by Eitan Hersh on Challenges in Using Public Records to Study Political Participation - part of the Day of Data Spring Discussion Series sponsored by Yale University Library, Yale Institution for Social & Policy Studies, & the Yale Center for Research Computing. The talk will take place at the ISPS [1] at 77 Prospect Street.
Eitan Hersh received his PhD from Harvard in 2011. His teaching and research focus on elections in the United States. Hersh studies campaign strategy, voting behavior, and election administration. His current work examines the effects of information and technology on candidate behavior. In June 2015, he published "Hacking the Electorate: How Campaigns Perceive Voters" (Cambridge University Press). All are welcome to attend.