At the heart of the Gilmore Music Library is our magnificent Main Reading Room, a custom-built facility constructed in a former courtyard of Sterling Memorial Library. Photographer: Michael Marsland.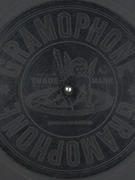 The Irving S. Gilmore Music Library is pleased to announce the completion of a project to describe and provide free open access to a collection of 732 Berliner Gramophone discs, produced between 1887-1912, that represent some of the very first published disc recordings, and offer a unique insight into the earliest years of music and spoken word recording.
The Gilmore Music Library recently enrolled in a free, 30-day trial of RILM Music Encyclopedias, an ever-expanding full-text compilation of over 50 reference works. Let us know what you think!