At the heart of the Gilmore Music Library is our magnificent Main Reading Room, a custom-built facility constructed in a former courtyard of Sterling Memorial Library. Photographer: Michael Marsland.        
The Gilmore Music Library celebrates the 125th anniversary of the establishment of the Yale School of Music with an exhibition that highlights the School's early years. The exhibition is available online!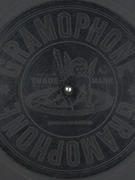 The Irving S. Gilmore Music Library is pleased to announce the completion of a project to describe and provide free open access to a collection of 732 Berliner Gramophone discs, produced between 1887-1912, that represent some of the very first published disc recordings, and offer a unique insight into the earliest years of music and spoken word recording.