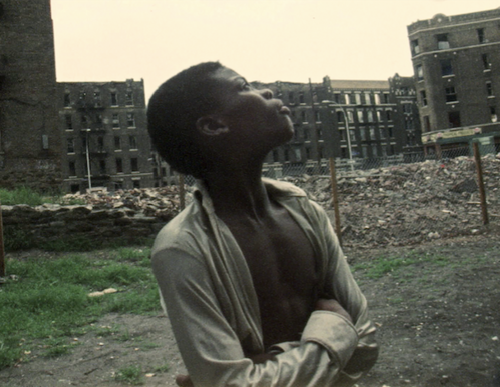 Join us for a free screening and discussion of Decade of Fire, a new documentary by Vivian Vázquez Irizarry, Gretchen Hildebran, and Julia Steele Allen, followed by a discussion with Yale's Elihu Rubin and Bard's Pete L'Official.
In the 1970s, fires raged through the South Bronx. Abandoned by landlords and city officials, nearly half a million residents were displaced from their beloved meighborhood. With the help of fellow survivors, filmmaker and Bronx native Vivian Vázquez Irizarry tells the story of the residents who banded together amidst the rubble and built a better future for their community.
DATE/TIME:
7 p.m. Thursday, Oct. 24
LOCATION:
Linsly-Chittenden Hall, Room 102
63 High Street
LOCAL PARTNERS: CPTV, the Yale Film Study Center, and the Yale African American Affinity Group.
What is Indie Lens Pop-Up?
Featuring upcoming documentaries from the Peabody Award-winning PBS series Independent Lens, Indie Lens Pop-Up brings people together for film screenings and community-driven conversations. Indie Lens Pop-Up is presented in Connecticut by the Yale Film Study Center, CPTV, and PBS's Independent Lens.
FREE AND OPEN TO THE PUBLIC.