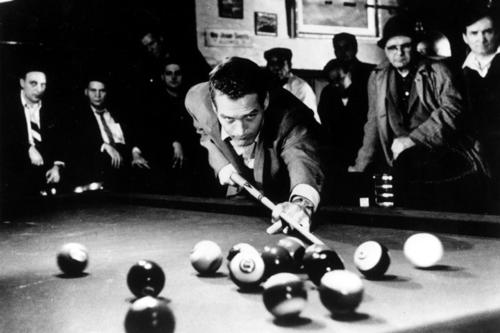 Paul Newman, Jackie Gleason, Piper Laurie, and George C. Scott star in The Hustler, Robert Rossen's "hymn to the last true era when men of substance played pool with a vengeance" (Derek Adams). This classic garnered nine Academy Award nominations with wins for art direction and cinematography, and it was added to the National Film Registry in 1997. 35mm print from the Yale Film Archive.
Visit the event page.
Time/Date:
2 p.m. Sunday, April 7
Location:
Whitney Humanities Center Auditorium
53 Wall Street
New Haven, CT
What is Treasures from the Yale Film Archive?
Treasures from the Yale Film Archive is an ongoing series of classic and contemporary films in 35mm curated by the Yale Film Study Center and screened at the Whitney Humanities Center.