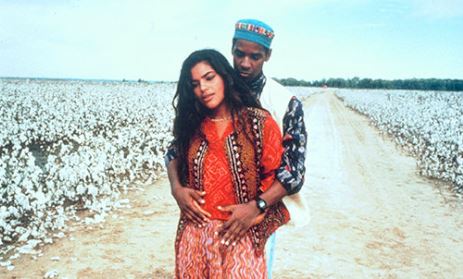 Mississippi Masala (Mira Nair, 1991, 118 mins)
Romance blooms for Denzel Washington and Sarita Choudhury in this culture-clash tale set around a delta motel, home to a family of Indian-Ugandan émigrés. Roshan Seth, Sharmila Tagore, and Charles S. Dutton give impeccable supporting performances in this "smart, appealing movie about displaced people and severed memories" (David Ansen). 35mm print from the Yale Film Archive.
Free and open to the public. All attendees must be asymptomatic and fully vaccinated against COVID-19 (including boosters when eligible) and should be prepared to show proof of vaccination. Yale-approved masks are required at all times.
Time/Date:
7 p.m. Thursday, Sept. 15
Location:
Humanities Quadrangle, Room L01
320 York Street
New Haven, CT
Treasures from the Yale Film Archive is an ongoing series of classic and contemporary films in 35mm curated by the Yale Film Archive, presented with support from Paul L. Joskow '70 M.Phil., '72 Ph.D.