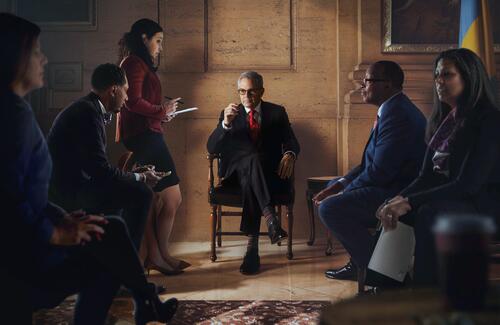 Join us online for a free Indie Lens Pop-Up screening and discussion of Philly D.A.
In 2017, Philadelphia had one of the highest incarceration rates of any major city on the United States. When civil rights attorney Larry Krasner mounted a long-shot campaign to become District Attorney—and won—he pledged to end mass incarceration by changing the culture of the criminal justice system. With unprecedented access to Krasner's office, Philly D.A. explores the most pressing social issues of our time—police brutality, the opioid crisis, gun violence, and mass incarceration—by focusing on the efforts of one man attempting a fundamental overhaul from within the system.
Panelists
* Larry Krasner, Philadelphia District Attorney
* Mike Lee, Assistant Philadelphia District Attorney
* Mark I. Bernstein, Retired Judge, Philadelphia County
* Ted Passon, Director, Philly D.A.
Moderator: Karen Thompson, ACLU Sr. Staff Attorney
7 p.m. Wednesday, April 7
What is Indie Lens Pop-Up?
Featuring upcoming documentaries from the Peabody Award-winning PBS series Independent Lens, Indie Lens Pop-Up brings people together for film screenings and community-driven conversations. This Indie Lens Pop-Up event is presented by the Teaneck International Film Festival, the Yale Film Archive, CPTV, and PBS's Independent Lens.