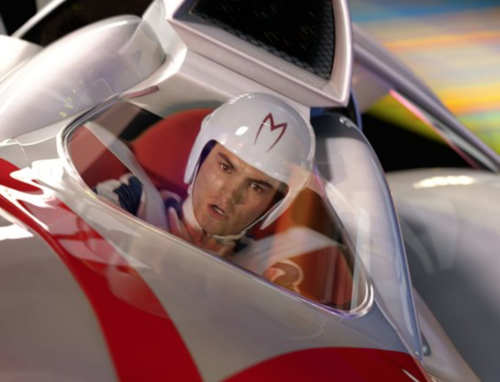 Buckle up for a free 35mm screening of Speed Racer, starring Emile Hirsch in the title role. "This is a movie that is giddily, gorgeously overwhelming," wrote critic Tom Maurstad, "from the cool slow-motion to the Kubrick cartoons to the wormhole pyrotechnics to the kaleidoscopic bliss." Steven Rea said of the 2008 action-comedy from the Wachowskis, "Speed Racer offers a crazy, turbo-charged mix of cartoon kitsch, gamer action, and a wild new way to think of—and look at—movies." Christina Ricci, Matthew Fox, John Goodman, and Susan Sarandon co-star. 35mm print from the Yale Film Archive.
Visit the event page.
Time/Date:
7 p.m. Wednesday, July 17
Location:
Whitney Humanities Center Auditorium
53 Wall Street
New Haven, CT
What is Treasures from the Yale Film Archive?
Treasures from the Yale Film Archive is an ongoing series of classic and contemporary films in 35mm curated by the Yale Film Study Center and screened at the Whitney Humanities Center.