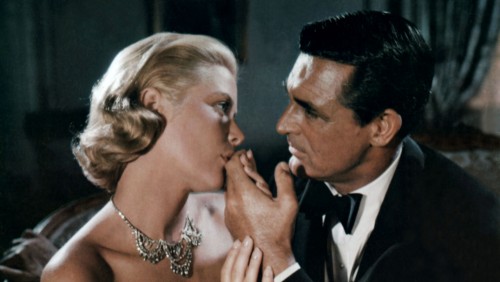 Travel to the French Riviera with Grace Kelly and Cary Grant by way of Alfred Hitchcock's To Catch a Thief. The romantic thriller won an Academy Award for cinematography, with additional nominations for costume design and art direction. "In his accustomed manner," wrote critic Bosley Crowther, "Mr. Hitchcock has gone at this job with an omnivorous eye for catchy details and a dandy John Michael Hayes script. Most of his visual surprises are got this time with scenery— with the fantastic, spectacular vistas along the breathtaking Cote d'Azur." 35mm print form the Yale Film Archive.
Visit the event page and download the poster!
Time/Date:
2 p.m. Sunday, Sept. 9
Location:
Whitney Humanities Center Auditorium
53 Wall Street
New Haven, CT
What is Treasures from the Yale Film Archive?
Treasures from the Yale Film Archive is an ongoing series of classic and contemporary films in 35mm curated by the Yale Film Study Center and screened at the Whitney Humanities Center.
Treasures screenings are always free and open to the public.
Presented by the Yale Film Study Center and Films at the Whitney with support from Paul L. Joskow '70 M.Phil., '72 Ph.D.