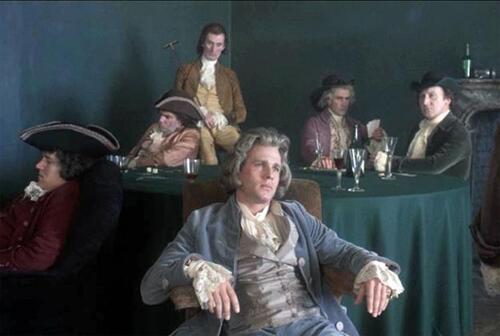 Barry Lyndon (Stanley Kubrick, 1975, 185 mins)
In picaresque detail, Barry Lyndon chronicles the adventures of an incorrigible trickster (Ryan O'Neal) whose opportunism takes him from an Irish farm to the battlefields of the Seven Years' War and the parlors of high society. For the most sumptuously crafted film of his career, Kubrick recreated the decadent surfaces and intricate social codes of the period, evoking the light and texture of eighteenth-century painting with the help of pioneering cinematographic techniques and lavish costume and production design. The result is a masterpiece—a sardonic, devastating portrait of a vanishing world whose opulence conceals the moral vacancy at its heart. 35mm print from the Yale Film Archive. Presented by Films at the Whitney and the Yale Film Archive through the Yale Public Screening Partnership program.
Free and open to the public. All attendees must be asymptomatic and fully vaccinated against COVID-19 (including boosters when eligible) and should be prepared to show proof of vaccination. Masks are recommended.
Time/Date:
7 p.m. Thursday, Feb. 23
Location:
Humanities Quadrangle, Room L02
320 York Street
New Haven, CT