The Yale Film Study Center has over 5,000 35mm and 16mm films from a wide variety of genres and national cinemas.
Due to the COVID-19 situation, the Yale Film Study Center will be closed until further notice, along with all other Yale Library buildings. Visit this page for more information.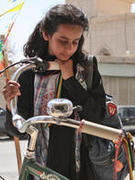 Visit this page for the current Treasures from the Yale Film Archive screening schedule, which is changing rapidly.