The Yale Film Study Center has over 5,000 35mm and 16mm films from a wide variety of genres and national cinemas.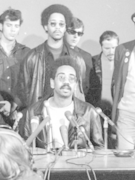 The First Rainbow Coalition looks at the multiethnic alliance that changed the face of 1960s Chicago politics. Post-screening discussion with Jennifer Klein and Ferentz Lafargue. 7 p.m. Wednesday, Nov. 20, Linsly-Chittenden Hall, Room 102 (63 High Street). Free and open to the public.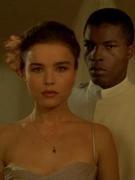 A young French woman revisits the landscapes and relationships of her childhood home in Cameroon in Chocolat, directed by Claire Denis. 2 p.m. Sunday, Dec. 8, at the Whitney Humanities Center (53 Wall Street). 35mm print from the Yale Film Archive. Free and open to the public.