Search Digital Collections
On the occasion of his visit to Yale in December 2012, His Excellency the Ambassador of Turkey, Namik Tan, presented several beautiful books on Turkish history and civilization as gifts for the Yale Library's collections.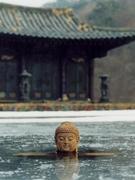 Treasures from the Yale Film Archive: SPRING, SUMMER, FALL, WINTER...AND SPRING
Join us for a 15th anniversary screening of Kim Ki-duk's "sublime, witty, gritty, and transcendental" chamber drama. 2 p.m. Sunday, Dec. 2, at the Whitney Humanities Center (53 Wall Street). 35mm print form the Yale Film Archive. Free and open to the public.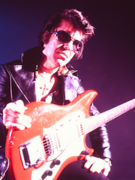 Indie Lens Pop-Up: RUMBLE: THE INDIANS WHO ROCKED THE WORLD
Celebrate Native American Heritage Month with a screening of Rumble: The Indians Who Rocked the World, followed by a discussion with Yale's Kelly Fayard and Jay Gitlin. 7 p.m. Thursday, November 29, Linsly-Chittenden Hall, Room 102 (63 High Street). Free and open to the public.