Emily Dickinson's family shown in silhouette. Detail of a photograph in the Todd-Bingham Picture Collection.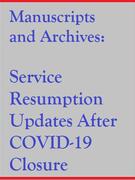 Manuscripts and Archives, in Yale University's Sterling Memorial Library, began a phased reopening on July 22, 2020, that will continue gradually through Fall term 2020. Please consult our information guide for the most up-to-date news about our resumption of services following Yale's COVID-19 closure.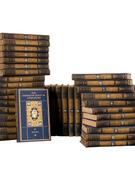 In 1918, the Yale University Press published a fifty-volume book series on American history entitled Chronicles of America. The series included contributions from Yale faculty, including Ellsworth Huntington, Charles Seymour, and Charles McLean Andrews. In 1923, the Yale University Press commissioned the production of historical films based on the series. Ultimately, fifteen films were made at a cost of $1.25 million dollars ($15.2 million dollars today) that proved to be a financial failure.