View of the top of Harkness Tower on a snowy day. Detail of a photograph from RU 690, Yale events and activities photographs, 1852-2003.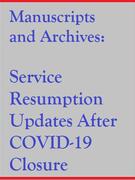 Manuscripts and Archives, in Yale University's Sterling Memorial Library, began a phased reopening on July 22, 2020, that will continue gradually through Fall term 2020. Please consult our information guide for the most up-to-date news about our resumption of services following Yale's COVID-19 closure.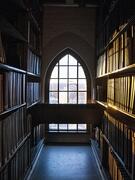 During the past several months, staff in Manuscripts and Archives met to discuss our responsibility to address bias and discrimination in our work and workplace, and developed the following Statement of Affirmation. It outlines our commitment to implementing more equitable policies and procedures, remediating prior practices and deepening our understanding of diversity, equity, inclusion issues as they relate to libraries and archives.