Emily Dickinson's family shown in silhouette. Detail of a photograph in the Todd-Bingham Picture Collection.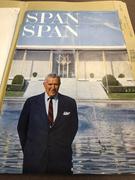 In 1968, Ambassador Chester Bowles finally expressed what he had been thinking for years: the Vietnam War would not end well for the United States. In an April 2, 1968, letter to former aide and future U.S. Ambassador to India Richard Celeste, Bowles asserted that the war had cost the U.S. dearly. Two days earlier, President Lyndon Johnson's announcement that the United States would halt its bombing campaign to start negotiations to end the war had stunned everyone, and Bowles confided to Celeste that such talks would be "extremely difficult."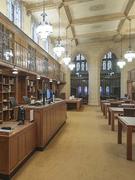 A summary of new archival collections, or additions to existing collections, on which processing was completed between April-June 2019. These collections are now available to researchers unless access restrictions are indicated in the finding aid. A link to the online finding aid for each collection included is provided.