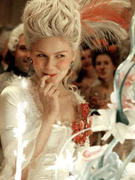 Treasures from the Yale Film Archive: MARIE ANTOINETTE
Join us for Sofia Coppola's Marie Antoinette, starring Kirsten Dunst, Jason Schwartzman, Judy Davis, and Rip Torn, with an introduction by Professor Pierre Saint-Amand. 2 p.m. Sunday, Oct. 21, at the Whitney Humanities Center (53 Wall Street). 35mm print form the Yale Film...
Read more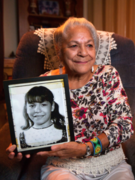 Indie Lens Pop-Up: DAWNLAND
Join us for a free screening and discussion of DAWNLAND, which explores the impact of Maine's child welfare practices on Native American communities, as well as efforts for reconciliation. 6 p.m. Wednesday, October 17, Yale Law School (129 Wall Street). Free and open to the public.