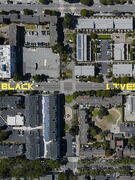 A new Divinity Library research guide directs readers to a wide variety of resources for both scholars and laypersons to understand, discuss, and study the origins and persistence of racism in America. This interdisciplinary guide, created by Josh Panos, MAR '22, highlights websites, podcasts, reference works, journals, and popular and scholarly books. Researchers will find it an essential resource for promoting racial justice.
Divinity Library & Special Collections
The Divinity Library is currently open 8:30am – 5:00 pm, Monday – Friday, to anyone with a valid Yale ID. Outside those hours, only Divinity faculty, staff, and students have access. If you have questions or need further information, please email divinity.library@yale.edu.