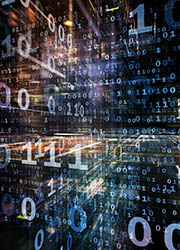 All are welcome to join us for this talk on Monday, February 29 in the SML Lecture Hall about "Linked Data in the Archives". The speakers are Aaron Rubinstein, University and Digital Archivist at UMASS, Amherst, and Adjunct Professor at Simmons College School of Library and Information Science; and Katherine Wisser, Assistant Professor, Simmons School of Library and Information Science.
Linked Data is a developing area within libraries and archives that is rife with possibility, but how might it be used in practice? The discussion will focus around the on-the-ground perspectives of the ways initiatives and tools relating to linked data are being used and explored in inter-institutional initiatives. Particular highlight will be on EAC-CPF (Encoded Archival Context for Corporate Bodies, Persons, and Families - EAC-CPF), a tool to coordinate the description of records creators among institutions. In addition to the two speakers, Maureen Callahan (Manuscripts and Archives, Yale Library) will moderate the discussion.
The talk is sponsored by SCOPA and all are welcome to attend.