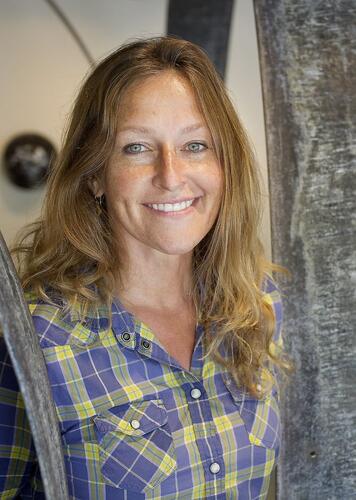 Registration is open for Yale's 2020 GISday Virtual Conference, Mapping Spatial Inequity, to take place from 11:30 am to 4 pm on Friday, Nov. 13. Interested members of the public, as well as the Yale community, are welcome.
"Spatial inequity" refers to the unequal distribution of resources and services based on location—a burgeoning area of inquiry made possible by the development of increasingly powerful geographic information systems.  
"GIS is not just software but also people and data that provide a different lens by adding location and proximity to the community matters that we should analyze," said Miriam Olivares, GIS Librarian at Yale Library's  Marx Science and Social Science Library. "GIS opens a powerful window of information to the world, by showing new patterns."
The keynote speakers will be Jennifer Chenoweth, an artist who maps where people experience different emotions, and Dexter Locke, a geographer and social science researcher with the USDA Forest Service.
Locke, whose research interests include urban and community forestry, received a master's degree from the Yale School of the Environment before earning his PhD in geography from Clark University.
Chenoweth, the lead artist of Fisterra Studio Project in Austin, Texas, is a contemporary artist who has worked in many different media. Among her best known works is the XYZ Atlas, an interactive project that seeks to map the experience of belonging. Her keynote topic is: What we share in our common humanity.
Barbara Rockenbach, Stephen F. Gates '68 University Librarian, will give the conference opening remarks.  GISday is sponsored by Yale Library, the School of the Environment, and the Yale Center for Earth Observation. See the full program and registration link at gisday.yale.edu.