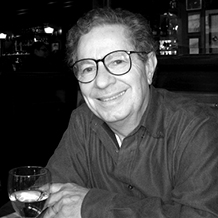 All are welcome to join us on Wednesday, November 2 at 4:00 pm in the Sterling Memorial Library Lecture Hall for Sondheim: for the Record – the second lecture in a series sponsored by the Richard Warren Jr. (B.A. 1959) Fund for the Preservation and Promotion of Music. Light refreshments will follow in the Memorabilia Room.
The speaker, Thomas Z. Shepard, is a twelve-time Grammy Award winner, recording executive and album producer of Classical and Broadway projects, including a number of Stephen Sondheim's musicals. He also produced the original cast recordings of 1776, La Cage aux Folles, 42nd Street, Ain't Misbehavin' and Raisin. Equally at home with the world of classical music, Mr. Shepard has produced hundreds of classical recordings, working with Leonard Bernstein, Pierre Boulez, Vladimir Horowitz, Leontyne Price, Placido Domingo and many others.
After attending Yale's Graduate School of Music for a year, Mr. Shepard began working as a trainee for Columbia Records (now Sony) and later became co-director of CBS Masterworks. He later held executive positions as Division Vice President of RCA Red Seal and MCA's division for Broadway and Classical music. Since 1989, Mr. Shepard has continued to work as an independent recording and concert producer, arranger, expert legal witness, educator, pianist, and a sought-after speaker on both musical theater and classical music.